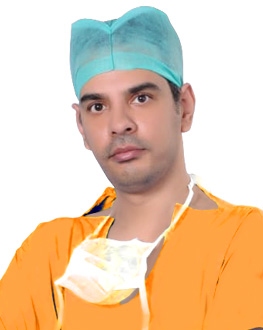 Dr. Sethi Manish MBBS, DNB (Orthopaedics)
Did his M.B.B.S (Bachelor of Medicine and Surgery) from Kasturba Medical College, Manipal Academy of Higher Education, Karnataka, India (2005) further pursued postgraduation in orthopaedics, DNB (Diplomate of National Board) from Apollo Hospital, Chennai. Has gained wide exposure and experience of joint replacement ,complex trauma during senior residency at Jaipur Golden Hospital (Delhi),Maharaja Aggarsain Hospital (Delhi),Holy family Hospital (Delhi).Has worked as Consultant at Cygnus Orthocare(Delhi).

His interest in sports and sports injuries prompted him to take up training in Arthroscopy and Sports medicine at various centers.
ISKSAA Fellowship Royal Blackburn Hospital UK
ISAKOS Fellowship Sports Injury Centre Safdarjung
MAXX fellowship In Arthroplasty
He is Consultant Orthopaedic Specialist and has special surgery experience in hip, knee and shoulder replacement, Arthroscopy, Sports Injury

Dr.Manish Sethi is not only a competent surgeon but also an excellent clinician with a soft spoken & humane approach towards his patients. The doctor has treated numerous patients with complicated trauma. He has treated many elderly patients with fractures taking care of all their medical needs.

Dr. Manish Sethi Motto in doing joint replacement is to make it a successful surgery with the fastest recovery & early mobility with taking into account all aspects of patients physical & mental health. He discusses in detail with each patient all aspects of the surgery, implants used, costs & prognosis etc. The doctor has treated many sportsmen of state & National ranking who visit him frequently for sports injuries.

Being a Sports Medicine Doctor his main workings:
• Assisting a sportsperson to recover from injuries and analysing the recovery process. The rehabilitation process includes strengthening muscles, improving flexibility, etc.
• Helping differently abled people, perhaps working towards helping them to participate in sporting events.
• Keeping a check on the supplements which a sportsperson takes so as to ensure there is no inadvertent use of banned drugs. After all, doping in sports is a major issue.
• Checking the fitness level of a person, giving an analysis of training and helping to predict and enhance performance.